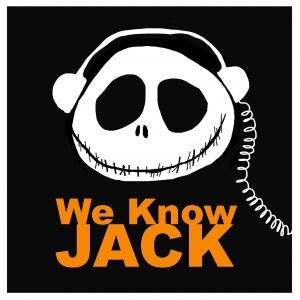 The "We Know Jack Show" is a behind-the-scenes podcast about The Nightmare Before Christmas involving animators, producers, and other crew talking about the making of the movie. It was established in 2019 and can be found at weknowjackshow.com.
As of 2020, the show posted 21 episodes of podcasts interviewing the cast that included a few behind-the-scenes pictures on each page. They revealed more information about the production studio,Skellington Productions, as well as stories and advice on the making the movie.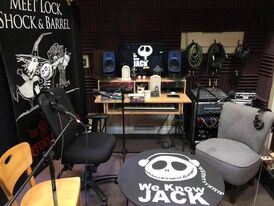 Episodes
[
]
Episode 1: Associate Producer Phil Lofaro
Phil tells us what it's like to run an animation studio day in and day out for two solid years.
Episode 2: Animator Anthony Scott
Anthony calls in with some amazing stories. His recollections of animating the graveyard sequence are fantastic.
Episode 3: Producer Kathleen Gavin
The head of Skellington Studios tells us how the Nightmare happened.
Episode 4: Model Maker Jerome Ranfit
Jerome has been a sculptor at Pixar for the last twenty years. But his professional journey started at Skellington where he was in charge of taking out the recycling. He is also the guy behind one of the biggest parts of Skellington lore - THE CLAW
Episode 5: Animator Tim Hittle
It's not everyday an Academy Award nominee stops by to make you laugh at his stories. We were so lucky to have Tim in studio.
Episode 6: Sculptor Randal M. Dutra
Do you wanna hear from the guy who sculpted every single Jack Skellington head? Of course you do.
Episode 7: Set Builder Fon Davis
Fon calls in from his Fonco Studio in Hollywood for a talk about what it was like being eighteen years old and getting to build the world where Jack lived.
Episode 8: Camera Operator Ray Gilberti
35mm film. World War II era cameras. Beam splitters. Motion control rigs. Multiple set ups. The dreaded 'Rack Over'. Let Ray explain it all to you.
Episode 9: Set Dresser Gretchen Scharfenberg
Every thing you see on the screen Gretchen had a hand on. All those teeny tiny lights too.....oh wow.
Episode 10: Animator Mike Belzer
Belz tells us about 'the zone', Zero & Jack, and his rocky relationship with Sally.
From concept drawings, to models, to blueprints, to realized 3D sets Gregg walks us through the process.
Episode 12: Character Fabricator Luaren Vogt
Who paints, dresses, and does the final preparation of all the puppets? The Character Fabricators do. Lauren tells us all about it.
Episode 13: Animator Angie Glocka
Angie calls in with more tales of animation from the Skellington stages.
Episode 14: Set Construction Supervisor Bo Henry
How is it possible to get hundreds of sets built on time with a crew of just five set builders? Bo tells us.
Episode 15: Assistant Artistic Coordinator Shane Francis
Shane brings the laughs, the dirt, and a really fun interview.
Episode 16: Assistant Art Director Kelly Asbury
Prat falls, food poisoning, smoke and mirrors, and a broken bathroom fan. 
Episode 17: Animator Owen Klatte
One of the Original Seven Animators tells his story.
Episode 18: Production Accountant Kevin Reher
If you want the real scoop you have to ask the guy with the check book.
Episode 19: Track Reader & Animator Daniel Mason
The man who made Jack speak tells us how it's done.
Episode 20: Animator Justin Kohn
Confidence, ritual, meditation, and animating skeleton reindeer.
Episode 21: Assistant to Producer & Director: Gisela Hermeling
The gatekeeper lets us in.
Skellington On Film
[
]
More behind-the-scenes photos can be found on their website.